About Marcia
It's a long way from Texarkana to Palo Alto. Not surprising, I guess, that my first book would draw upon the distinct and contrasting cultures of those two places.
Between graduating from Vanderbilt with a degree in French literature (it never having occurred to me I'd have to earn a living) and starting Stanford Law School fifteen years later as a single parent of two young children, I found my way to California at the peak of the hippie revolution.
I've been a newspaper reporter in Houston and partner in a Silicon Valley law firm, a high school teacher and executive of a software company. I've advocated for the U.S. software industry in Washington and Brussels and Beijing, chaired the administrative board of the Palo Alto United Methodist Church and led encounter groups and Al-Anon groups and support groups for spasmodic dysphonia.
Now that I'm retired from the practice of law, I am enjoying the freedom and fulfillment of writing.
Every summer Nat and I host Cousin Camp for our seven children and their families, including eight wonderful grandchildren.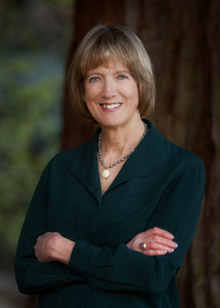 Link: Sterling CV